They say that laughter is indeed the best medicine. What we pay less attention to is the source of laughter. Many sources are enough to leave us all in stitches but in a healthy way. We all have that one friend, or more, who are funny without even realizing it. They don't even have to try too hard, but we just find ourselves bursting into rib-cracking laughter. There is the other set of aspiring comedians. They try so hard, yet their jokes come out dry and stale. The good news is that there is hope for their dreams to come true.
Tips on being a successful comedian
No one said that this would be an easy path to take especially if you are doing it for a living. Just in case you are planning on going public about it, you need a few tips for it to come out successful. They include;
Get in touch with your inner self. Discover who exactly you are before reaching out to your audience. This will make it easier for you to come up with something that you think will crack people up.
Get acquainted with the current affairs. All successful comedians are up to date with the latest happenings around them. Eventually, they find something humorous about it that contributes to the content of their jokes.
Study your audience and come up with something that will reach all age groups. You can do so by minding your tone of voice, theatrical gestures and the likes. Polish up on them and see how far you can go with your career on comedy.
Make sure that your jokes are always light. Don't make the mistake of cracking jokes on sensitive issues that will land you in a great deal of trouble.
You need to be outgoing for your career to take off. Comedians need to be listeners who watch and observe from a distance. You don't need to take part in what you see and witness. Your silence is enough to take you through the content hunting process.
How to get fine and mature content as a seasoned comedian
Learn to express yourself in the most genuine way possible. The realistic way in which you bring out your points will leave your audience in stitches even before you get started.
Read more. Develop thirst for all the healthy and comic content. This is one way to sum it all up together and bring it to the table for your audience to nibble and guffaw upon.
Listen with your heart to what your fellow comedians have to offer. You will be surprised at what you will learn from them. You must borrow a leaf from them to spice up your career.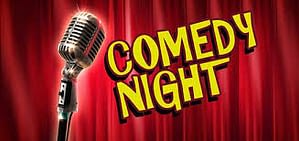 As a fully-fledged comedian, you need to be fresh at all times. Don't dwell on yesterday's stale jokes and hope that they will never grow old. Strive to keep abreast with all the latest content for your content.