Do you usually wake up achy and exhausted as if you've just crossed the marathon finish line? Does your mattress looks lumpy or saggy and of late you've developed an inward liking of sleeping in hotels because the bed feels nice and comfortable? Well, if you fall in any of these categories, then know that you need to invest in a new mattress. But, if you dread a trip to any retail store or if you browse the internet, you'll realize that you've got more options than you can ever handle. This makes the task of shopping for a new mattress more complex and challenging especially if you're doing it for the first time.
Thanks to the mattress market being flooded with a variety of choices as well as price ranging from low to astronomical. Admittedly, great mattresses retailing at fair prices can be found at ease but only if you carry out a diligent search. But how exactly does one go through this complex and overwhelming task?
Here is crystal clear best mattresses beginners guide
Ignore the common mattress myths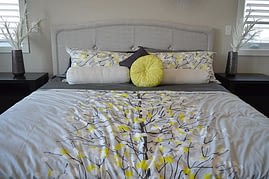 There are several assumptions that most people especially the unsuspecting ones do easily fall to. The truth is that these are just common claims that haven't been exposed to in any tests. The first claim to approach cautiously is that foam mattresses make a better bed. The truth is that today, more innerspring mattresses include foam on top that's often too thin to make any difference. There are equally hybrid innerspring mattresses with foam layer several inches thick. Another assumption is that the more the coils, the better the mattress.
Good! But know that even if a mattress has more coils, the coils may be made of lower gauge metal and thus stands inferior as compared to the one with fewer coils but higher gauge. There are numerous coil gauge variations. Lastly is the assumption that gel mattresses provide a good cooling effect. There are numerous mattresses with a layer of gel-infused that supposedly provides a cooling effect as well.
Check the stores/mattress return policy
Unless it's a consumable good, there's no point of buying something even if or costs less, without the option of returning if it doesn't fit your need. First and foremost ensure that the store gives a full refund toward a mattress buying. Most companies offer return periods that are referred to as comfort guarantees, and this can range from a couple of weeks to four months. Some retail stores charge percentage return fee. However, take note that most retail store wouldn't accept a returned mattress if the defect is caused by the buyer.
Go through and understand the warranty
A warranty is a surety from the manufacturer to the buyer pledging that an item will perform as detailed and any failure to conform shall be handled by the manufacturer. Most retail stores give out warranties. This can range from a few years to even 25 years. It purely covers manufacturing defects like broken or loose coil wire and sagging. Quite often, the warranty decreases over time.
Inspection
Never accept a delivery without carefully inspecting the mattress even if you're running short of time. Perhaps what's delivered is a thousand miles different from what you bought. Sadly, the moment you sign a delivery note, any blame or fault squarely lies with you. You totally don't have a claim against the seller should the mattress turn out not to be the one you bought after you've signed a delivery note. Other than ascertaining that the mattress is indeed the one you paid for, carefully check to see if it's stained and also damage free.
Additionally, check if the mattress has "all-new material" label before you bid the driver bye bye. If the label isn't there, politely refuse the delivery. If you are one of the many people who has been having a problem looking for that new sleeping pad, check out this Pinterest profile and learn more from the latest mattress reviews of different mattress brands.